Anies Bake House @ Dpulze Cyberjaya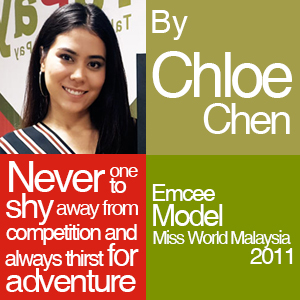 One of the values I respect most in others, is passion for work. It truly inspires me to see people who pursue their passions and truly enjoy what they do for a living. I've always believed it to be one of the keys to happiness and fulfilment, and Anies Bake House is a case in point. I was in Shaftsbury Square last week where I was told there was a good bakery in the building. I wasn't too sure where it was, but it was my nose that led me right to Anies Bake House as I detected that unmistakable smell of warm butter from the freshly baked cakes. It was calling out to me, and naturally, I answered.
Anies Bake Studio at Shaftbury Square sell their cakes and confectionaries on site, but the studio also serves as a kitchen for Anies Bake House, which is located at DPULZE. Apparently there is a much wider selection of cakes and cookies at the DPULZE outlet but I have to say I was still spoilt for choice. I picked out a Red Velvet and the Marvelous Chocolate Belgium which came highly recommended by Anies herself.
While I was admiring the cakes on display, I spoke with Anies while she was in the midst of decorating one of her new creations the " Chocolate Nutella Heaven". Anies told me the story of how the business was born out of her passion for baking while she was still active in the corporate world. It all began when she decided to set up a kiosk at a flea market in Cyberjaya. It was not a daily market so she was only operating a couple of days a week, but the good reception she received at the flea market gave her the confidence to leave her corporate career and venture out on her own to pursue her passion, baking. Lucky us!
It was not just the cakes that left me feeling happy, it was the warm hospitality and Anies' clear passion for her work which truly made my day. She is pretty active on Instagram and Facebook where she often shares her latest creations so do follow her if you share the same passion for baking!
Anies Bake House
Dpulze Shopping Center
LG Opposite MPH (16.57 mi)
Cyberjaya 63000
Anies Bake Studio
P3-09, Persiaran Multimedia,
Cyber 6, Cyberjaya
Facebook : Anies Bake House @AniesBH
Instagram : @aniesbakehouse @aniescakearchitect
Related Post