Inaugural Dagang Net Green Award launched to drive online payment
Cyberjaya, 30 January 2020 – Dagang Net Technologies Sdn Bhd, a wholly-owned subsidiary of Dagang NeXchange Berhad ("DNeX"), has launched its inaugural Dagang Net Green Award aimed to recognise contribution of customers in their transition to online payment from paper-based transactions such as cash and cheques.
The award acknowledges commitment of customers in leveraging on paper-less and electronic-based services in their operations namely in shifting to online payment for Customs duty, permit fees and related transactions.
Dagang Net Green Award was launched in Cyberjaya earlier today by Datuk Samsul Husin, Executive Deputy Chairman of DNeX and Executive Chairman of Dagang Net. Also present at the event was Encik Wan Ahmad Syatibi Wan Abd Manan, Chief Executive Officer of Dagang Net.
"We are pleased to introduce Dagang Net Green Award as part of efforts to promote use of online payment in trade facilitation and logistics industry. Online payment can generally offer cost savings and benefits to business operations and we hope this initiative can spur more interest and drive among our customers to shift to online payment," said Datuk Samsul Husin.
He said such a shift can contribute positively to sustainability and transparency in the industry as well as greater economic efficiency. Use of cheques still dominates as the long-standing payment method in trade facilitation namely for Customs duty and permit fees. While the use of online payment is not mandatory at the moment, there is considerable expansion in transaction volume and value, reflecting growing awareness in the industry.
All customers of Dagang Net's online payment service are eligible to participate and winners are identified based on online payment transactions completed in a calendar year namely 1 January 2020 to 31 December 2020. So, the more customers use Dagang Net's online payment service, the higher their chances of winning.
At the event Dagang Net also signed a memorandum of understanding ("MoU") with Fullrich Malaysia Sdn Bhd to develop an e-Wallet payment channel. The move is meant to extend capabilities of Dagang Net's online payment to also include mobile application, which is expected to be made available on Google Android and Apple Store this year.
"We understand that having multiple payment channels are important as they provide convenience to customers who themselves need to look for better and improved ways to serve their respective customers," Datuk Samsul Husin added.
Meanwhile, Fullrich Malaysia's Chairman, Mr Sun JianWei said the company is looking forward to developing a white-label mobile app for Dagang Net as part of its contribution in accelerating migration to electronic payments via e-wallet.
"I believe this partnership would greatly benefit their customers in terms of cost savings and efficiency of the payment process. This is also in line with one of the nine focus areas under Bank Negara Malaysia's Blueprint to drive Malaysia's transition to a high value-added, high-income economy with adequate safeguards to preserve financial stability," he added.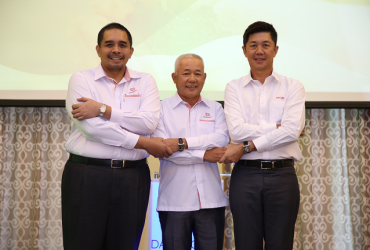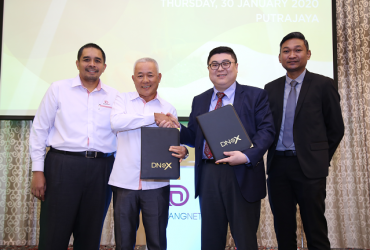 Related Post