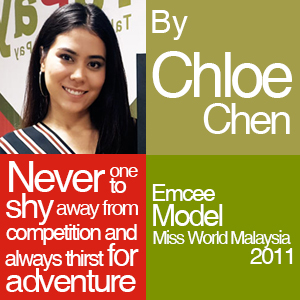 I love Arab food. It's got everything I like. Breads, salads, hummus, and lots and lots of meat. I saw Hammurabi listed on my TaPay app and thought I'd come check it out. I was really hungry and as we all know, if you're visiting an Arab restaurant, be sure to bring your appetite. So with a growling stomach, I made my way to Hammurabi, ready to feast on some good Arab food. Ordering from the menu was a challenge for me because I tend to go overboard, and the portions are usually pretty unforgiving to those whose eyes are bigger than their stomach. So I treaded carefully and did my best to be as reasonable as I could, not forgetting that it was just 2 of us for lunch.
I chose Tabbouleh as my starter. Tabbouleh is a salad I grew up eating at parties or family meals. It's pretty popular in France so I've had my share of Tabbouleh (or interpretations of it). I understand that there are many variations to this salad, and the ones I usually had prior to this were heavy on the couscous.
The Tabbouleh at Hammurabi (RM 10) was lovely, with lots of finely chopped parsley. I'm actually not a big fan of parsley and I usually just dismiss it by flicking it out of my food. Having it as the base of the tabbouleh however, was totally different. The tabbouleh was refreshing and crunchy, and the sourness of the dressing just kept me coming back for more. I pretty much had the entire bowl of tabbouleh to myself. This was my favourite order that day.
I chose rice with lamb as my main course that day. I wanted to go for the Mandi but decided on something I had never tried before. I saw the Quzi Lamb Shank and wanted to find out what it was. I love my meat, and the lamb shank here was amazing. The meat was tender, the skin was crispy on the outside, and lamb was fragrant sans the gamey smell. We were truly impressed with this dish. It was served with yellow rice which complimented the lamb shank very well. I don't know the names of the sauces that came with the rice, but one had a more sour tomato flavour whilst the other one tasted a little bit like a spicy daal.
My friend ordered the Hammurabi Mixed Grill. This was the biggest dish, and the last to arrive. We were both already starting to get full from the Quzi Lamb Shank so we were slightly intimidated when it arrived. The mixed grill is an assortment of meats consisting of lamb, beef and chicken. It comes covered in fries and with garlic sauce on the side. Yum!
I have to say that I found the prices here very reasonable for the portion sizes as well as the quality of the food. I'm actually still dreaming about the food at Hammurabi and I don't think it'll be long until my next visit.
Hammurabi Restaurant
Address: 63G, Biz Avenue 2, Neocyber, Lingkaran Cyber Point Barat, Cyberjaya, 63000 Cyberjaya, Selangor
Opening Hours : Daily, 11.30AM-1AM
Phone: 03-8320 9477
Facebook: Hammurabi Restaurant
Instagram: hammurabi_restaurant
Related Post