LASHINGTON @ TAMARIND SQUARE, CYBERJAYA
Beauty is in the eye of the beholder. It is a famous quote used to express that beauty is a subjective thing. What is pleasing to the eyes of one person might be ordinary or ugly to another; it's personal.
And for me, the real éye-opener' when it comes to beauty is, of course, the eye and lashes. It really does make a difference for someone's appearance.
I have the right amount of lashes, but they're quite straight upward. I've done lash-enhancing serums, fake eyelashes, and own about a dozen mascaras. I can't leave the house without having wielded a lash curler first. Lashes are my thing, and I'm very particular about it.
That said, when I found out TaPay has a lash bar in one of their merchant list, I think of it as an excellent opportunity to go and try a lash lift procedure.
I visited Lashington, a company that specializes in lash lifts and lash extensions, to get my lashes into shape. This is my second time doing a lash lift. The last time I did was about a year ago for my wedding, and I wasn't happy with the result as it doesn't really make any difference.
So I went to Lashington anyway because ALL of my colleagues told me they are THAT good and it is hard to secure an appointment with them as they are always full!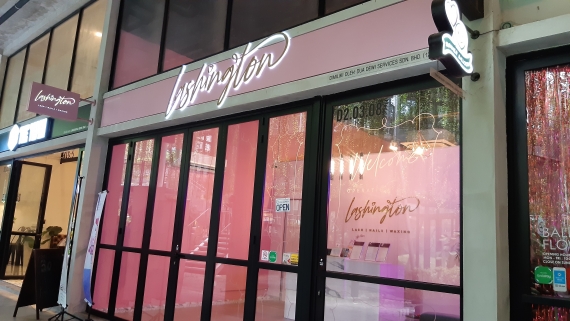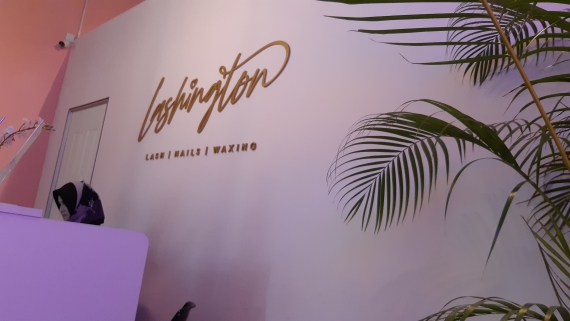 I guess luck was on my side that day because I managed to book an appointment via Whatsapp. The booking process is quite easy as you have to state your name, preferred treatment, and the type and also your selected time.
Upon arriving at the lash bar, I was greeted by their friendly staff, and she handed me a form to be completed with my personal information as I was a first-timer in Lashington.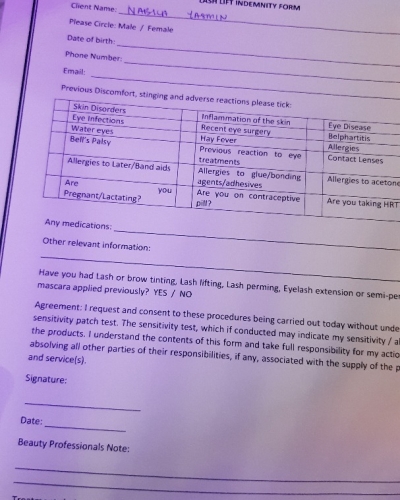 Then their beautician briefed me about how a lash lift works.  It is basically like this; You're lying down with your eyes shut, and a lash expert tapes your lower lashes down, so they don't get tangled up in the mess of the perming site. Then a silicone pad that acts as a sort of "curling rod" is placed to your upper eyelid with a gentle adhesive, so it stays put. It serves to give your lashes a curved shape, and then your lashes are slathered with a chemical perming lotion.
The length of your lashes determines what size silicone shield the beautician will choose for you. Since my lashes are short, she used a small one. My lashes were then brushed back to lay against the curve with that gentle adhesive, so they all lay flat, awaiting the curling chemicals.
On top of the lash lift, I also requested a tint to make my lashes appear darker and shinier. The entire process took about 45 minutes, even though I was told it would take around an hour.
When everything was done, and the silicone shields were peeled off my lids, I was given a hand mirror for the big reveal. As for my reaction, I believe my immediate words were, "Oh, wow!."
I'm going to share a few before and after photos from their Instagram page on how a lash lift looks like. It REALLY changes how your eyes look.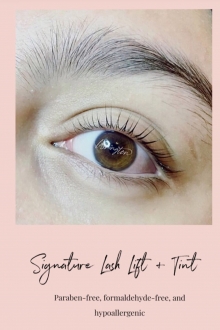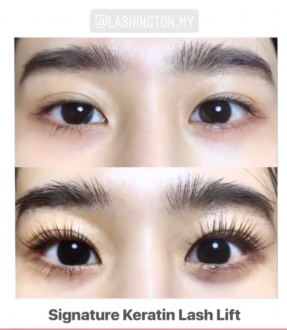 Other than their Signature Keratin Lash Lift service, they also provide additional services like Eyelash Extension, Brow Henna, Mani-Pedi, and Waxing.
I paid RM159 for their services with TaPay. My verdict? Did it hurt? Nope. If you are like me, a reasonably low maintenance chick in the beauty department, I'd definitely recommend lash lifting (so long as you don't have sensitive eyes). It will save you a lot of money from those expensive mascaras and fake eyelashes you stock up every month.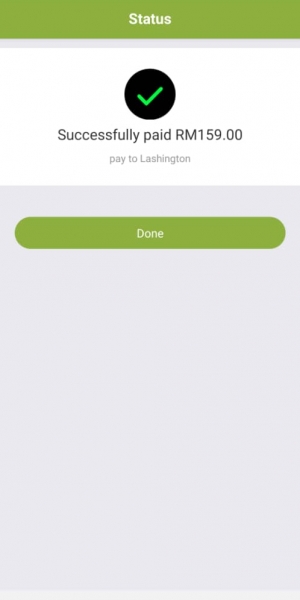 A lash lift will last you a good four to six weeks provided that you take good care of your lashes and NOT using an oil-based eye makeup remover.
So, that's it from me on lash lifting at Lashington. Till my next review, bye!
LASHINGTON
D2-03-08, Tamarind Square,
Persiaran Multimedia, Cyberjaya
Operation hour: Tuesday-Sunday (Monday OFF)
11am-8pm
Related Post