#WHERETOEAT 10gram @ Tamarind Square, Cyberjaya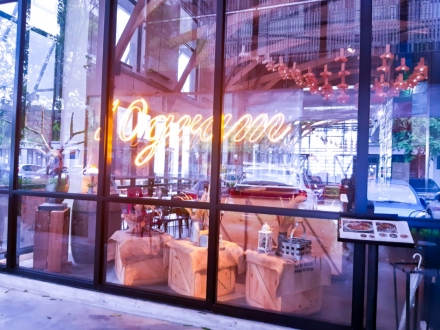 I finish my lash lifting treatment at Lashington (you can read about it HERE), just in time for lunch. It was my first time in Tamarind Square, so I am not very familiar with that place. But from the TaPay app, I can see a few F&B merchants on the list. So finding a dining spot in Cyberjaya is easy. Thanks to TaPay.
For all of you who are new to this website or app, TaPay was develop as a community-driven e-Wallet, and Cyberjaya was its first city. That is why you can see a lot of TaPay merchants in Cyberjaya, but the e-Wallet is now expanding to the other part of Klang Valley and other states.
Ok back to my food adventure, I decided to have a late lunch at 10gram since a few merchants like Glaze Eatery and PDJ have already been featured in this blog.
Moreover, I was craving for a Belgium waffle, and before I drove to Cyberjaya, I already googled what 10gram has to offer on their menu, and yes, they have a waffle!
The interior of 10grams is very rustic, and customers can choose to dine indoors or outdoor.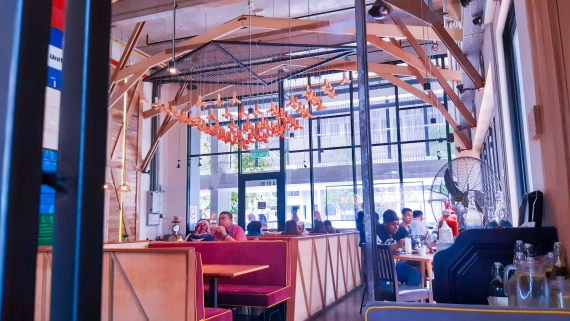 10gram has a great selection of Western and Asian food from pasta to rice, and their snack selection is not bad either.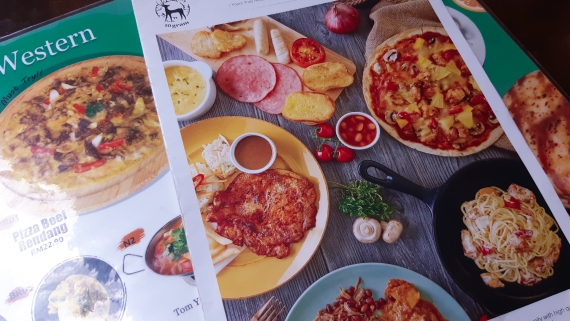 Ok now, I am a small eater even when I was hungry like a monster I could only eat in a small portion.
So I ordered Classic Aglio Olio, Berry-Berry Belgium Waffle, and Iced Honey Lemon.
Remember I said I am a small eater? Well, I finished it all. The food portion is quite satisfying for me, and did I mention I LOVE LOVE LOVE their Berry-Berry Belgium Waffle. And guess what, I ordered another waffle for take away.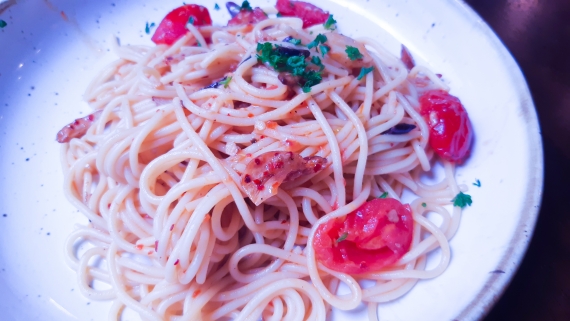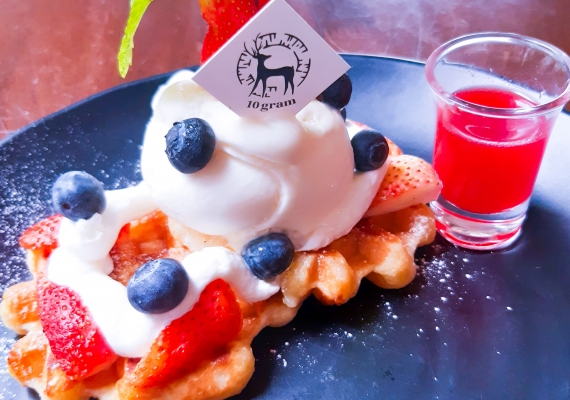 Price point, the food at 10gram is very reasonable, and most important is they accept TaPay.
I find that 10gram is a great place to have lunch with friends or to have tea-time with friends, or even for dinner after tiring working day at the office.
Till my next food adventure. Bye!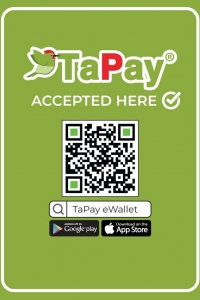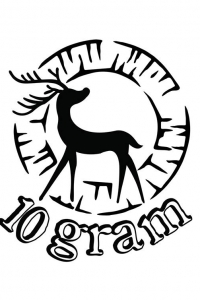 10gram Cyberjaya
A-03-05 Block A,
Tamarind Square, Cyberjaya, Selangor,
Opening hours: 10.30am-10.30pm
Related Post