COZY HOUSE @ Jalan Ampang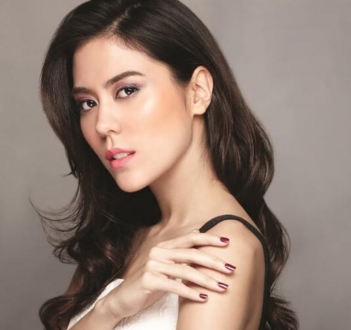 By Chloe Chan
A model, an emcee and was Miss World Malaysia 2011. Never one to shy away from competition and always thirsty for adventure.
I was in the city centre a couple of days ago when I had a sudden pang for some good local food. I am not too familiar with the area so I asked a friend for recommendations and that was when I got to know about Cozy House. I was told it was a pretty popular lunchtime spot so I decided to check it out for myself.  Just a little background story on Cozy House, they first opened their doors for business in 1981. Their first outlet was actually in the recently demolished Ampang Park Shopping Mall where they are now building an MRT Station and a new shopping centre. Cozy House then relocated to Selangor Dredging, where I had my dining experience.
One of the things I really like about Cozy House is that there are plenty of choices on the menu.  I was feeling like local food that day but they've also got a western section in their menu which is worth taking note of.  There were so many choices I couldn't make up my mind so to avoid annoying the waiter I made a quick decision and went for the Salted Fish Fried Rice. It seems simple, but you'd be surprised as to how many times I have ordered fried rice only to be left sorely disappointed. Thankfully, this was not the case on that day, and I was very satisfied with my Fried Rice order!  It came piping hot, and it wasn't soaking in oil which is a big no-no me. Another thing to note is that the portions at Cozy House are huge. The Salted Fish Fried Rice I ordered is priced at  RM 11.90 which I feel is really good value given the portion size. I could not finish, and believe me I have quite a big appetite!
We also ordered a plate of Char Kuey Teow (RM 10.90) to share between the five of us and I was pleasantly surprised with this one too! The noodles were very flavourful and the Chef was generous with the prawns. I enjoyed this as much as the fried rice.
These are photos of some of the other dishes that are on the menu at Cozy House. We did not get to try these but they look really promising! I shall make it a point to come over with more friends next time so I'll be able to sample more of their food. I've already got my eye on that steamed fish.
This was our lunch bill. It was really reasonable for the amount of food we ordered. All in all, we  walked away feeling very full and satisfied with our meal that day. I will definitely pay Cozy House another visit the next time I'm in the area.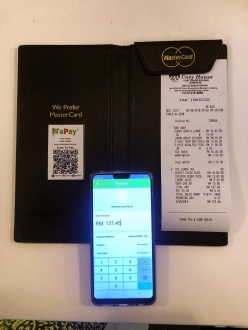 Ps. I was informed that Cozy House also offers catering services so if you're looking for a caterer for your next event, you might want to consider them!
Address:
COZY HOUSE
Lot B1, ground floor,
Wisma Selangor Dredging,
50450, 142, Jalan Ampang,
Kampung Baru, 50300 Kuala Lumpur,
Federal Territory of Kuala Lumpur
Phone: 03-2161 0795
Opening Hours: 7:30 AM – 9 PM
Related Post