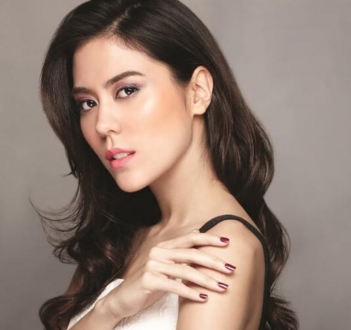 By Chloe Chan
A model, an emcee and was Miss World Malaysia 2011. Never one to shy away from competition and always thirsty for adventure.
Anyone who knows me is aware that I love animals. I grew up with pets, both dogs and cats, and I don't think that I could ever live without having at least one pet. Naturally, I pay pet stores frequent visits to get my pet supplies. I do not have a regular pet store that I go to because I like looking around for new things to try. Whether it be new toys for my pets, food or treats. I was having lunch at Rendang Cafe in Cyberjaya (Review will be up soon!) the other day and decided to drop by Omot Pet Shop which was just two doors away.
One thing that I am particular about when it comes to pet shops, is that the pets they have  in the store, either their own or those for sale, be well taken care of. I have come across pet shops who have animals on display that look sad and miserable in cages that are too small for them, and sometimes not even clean. It really puts me off when I see this. A pet specialty store should be run by people who love and care about animals, and I was very happy to see that this was very much the case at Omot Pet Shop.
Grooming and boarding services are offered here at Omot. I have yet to try them out as my cat Mimi has just been sent for grooming, but I do want to send her here for her next appointment. I saw that the pet store owner had won various competitions with his cats so I trust the grooming services here to be top notch! Prices are affordable too, starting at RM 35 for short haired cats and RM 45 for long haired cats. This basic package includes a bath, ear cleaning, and nail cutting. I managed to take a picture of their rates for boarding too, which you can see below.
Seeing that they have strict rules and guidelines for their services is reassuring because cats catching fleas or infections when they are sent in for grooming or boarding is always a concern. To be honest, this is not unheard of so knowing that your pet is in good hands always puts your mind and heart at ease as a pet owner. I also noticed that they are very particular about cleanliness when handling the cats as I saw a few signs reminding customers to sanitize their hands before playing with the cats in the shop.
Omot Pet Store supplies pet products for all kinds of pets, however, they specialize in cats, so if you are a cat owner, you will find everything you need for your feline friend right here.
While I was at Omot, I found a treat I am very happy with called the Brit Premium Sausage, which I was told could be given to both cats and dogs. Shout out to the friendly people at Omot for recommending this, my pets love it!
For more information on Omot Pet Store, you can check them out on Facebook on the link below https://www.facebook.com/omotpetshop/
Address :
D-G-2, Jalan Vita 1, Plaza Crystalville,
Lingkaran Cyberpoint Timur,
Cyber 13 (16,68mi)
Cyberjaya 63000
Tel : 016-430 0080
Hours : 10AM- 10PM
Related Post