Auntie Lora @ Main Place Mall
Prawn Mee is not a dish I usually order for some reason. It's not that I don't like Prawn Mee, I do, but I always find myself comparing it to my Aunt's which is of course the best in my books! I like my Prawn Mee hot and spicy with that slight touch of sweetness from the prawns. Having not had Prawn Mee in a long time, when my friend suggested visiting Auntie Lora (that specializes in Prawn Mee) I jumped at the idea.
We were there around lunch time and the place was packed. It's clearly a popular lunch spot for the working crowd in the area. We were lucky we managed to get a table that day. The menu is pretty straight forward, they serve mostly Chinese style noodles, specializing in Prawn Mee but they've also got the usual Kopitiam offerings such as Kaya Toast and Steamed bread.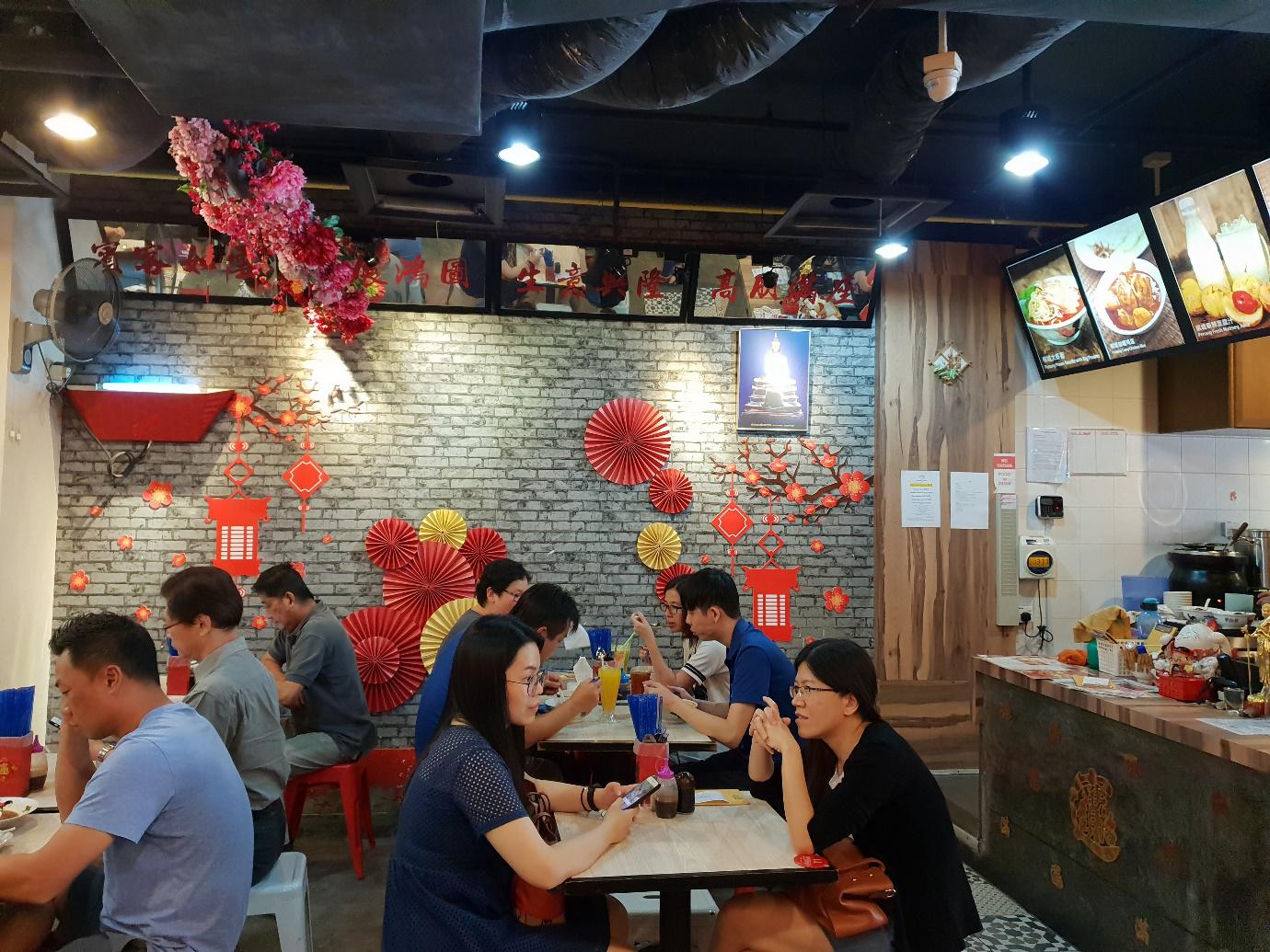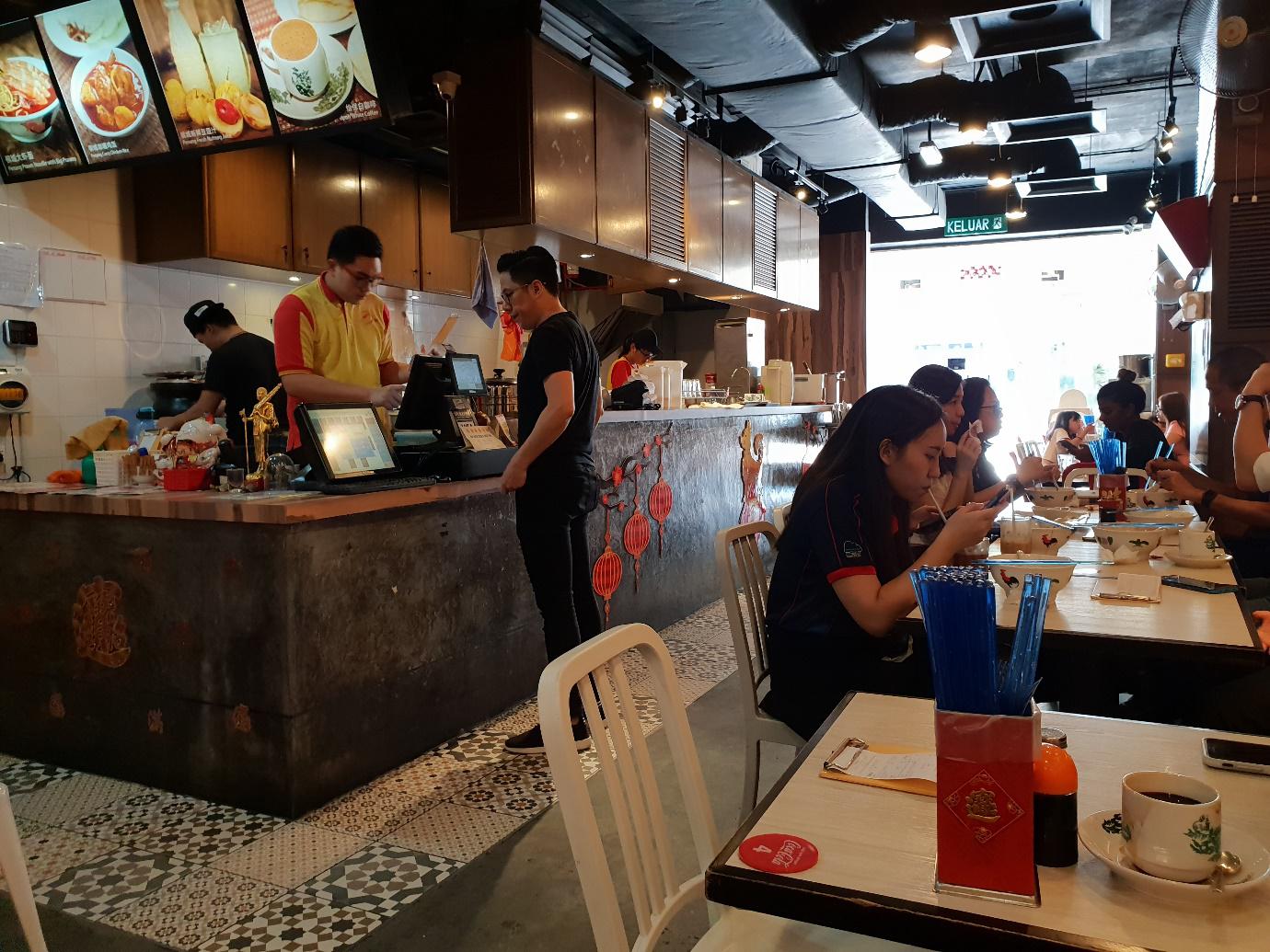 I was feeling adventurous so I ordered the Prawn Mixed Loh Soup Noodle (RM 10.20) which is something I have never tried before. My friend went for the Penang Prawn Noodle with Pork Ribs (RM 16). My noodles tasted like a mix of Loh Mee and Prawn Mee, which I actually quite enjoyed. It was something different because I don't usually associate Loh Mee with the taste of prawns. I tried my friend's Prawn Noodles with Pork Ribs and it was well flavoured, with just the right amount of spiciness and sweetness in the soup. I didn't get to taste the ribs but she said the meat was well cooked and fell off the bone easily.
When I was going through the drinks section of the menu, something caught my attention. L.C.W Wheat Grass Juice. I had to order a drink named after Datuk Lim Chong Wei, my curiosity wouldn't have it any other way! Conclusion? L.C.W Wheat Grass Juice was pretty good! It's a milky wheat grass drink with a pandan flavour. Halfway through our meal, I noticed another drink on the menu – Nutmeg Juice. Like the LCW drink, I had to find out what Nutmeg Juice tasted like. It was surprisingly sour, which I did not expect, but enjoyed because I love all things sour. I would describe this as a unique tasting lemonade. The orange juice which my friend ordered was fresh with no added sugar which is a plus point for me. No cordial here!
Service was friendly and efficient that day, we did not have to wait long for our orders to be taken and our food came very quickly after that. I see why Auntie Lora is a popular choice for lunch in the area. While it was not exactly my Aunt's Prawn Mee, it came pretty close and I will surely visit again the next time I'm craving for some prawn noodles.
Auntie Lora Kopitiam @ Main Place Mall
Non-Halal
Address: The Main Place Mall Lot LG Persiaran Kewajipan, 11, Jalan USJ 21/10, Usj 21, 47630 Subang Jaya, Selangor
Hours: 10AM – 930PM Daily
Phone: 03-8011 4760
Related Post